It's No Coincidence: Why THE Dress was the First You Ever Tried
I'm terrified to write this, because this is a peek behind the curtain that comes with a high risk of demystifying some of the magic inherent in the process of finding your dream dress.  I love the magic.  I feel like a bridal fairy, sprinkling that dress magic into each consultation like the Tinkerbell of satin and lace.
That's just it, though - there exists a process!  
I'm about to reveal the way I guide brides toward their dream wedding dress.  Once you're done, you'll say, "Oh, that actually makes complete sense."  After fifteen years in bridal, I finally heard the thousandth (probably) Mom/sister/bride exclaim, 

"But that was the first dress I EVER tried! That's wild!"
And it's always said with a skepticism and awe at how the stars could have possibly aligned in such a manner so as to have resulted this way.  
So if you and I end up in a bridal dressing room together, with a handful of gorgeous options, the first seemingly innocent suggestion (loaded with strategic intent) is to begin with the gown with which you're the most curious or most excited.  It's just a question of where to start.  We haven't tried on anything yet.  Nobody's in decision-making mode.  The magic?  It's in forcing even the most indecisive bride to rely on instinct when the stakes are practically nonexistent.  



Why not save the best for last?  I'll tell you why.  That's exhausting.  The easiest way to make any decision is to determine where the bar is set.  Then everything that doesn't measure up is an easy elimination.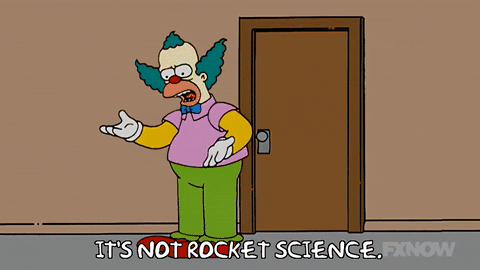 Honestly, I think it ends up being the very first dress, with us being the very first store, probably 50% of the time.  (I should start keeping this stat, just for my own curiosity.  lol)  And no, there are no regrets.  The service isn't just in how we handle your order.  Making the process itself easy is part of our duty!

Inevitably, though, there comes this moment of understandable cynicism, doubt, because it seems hasty to commit to the FIRST ONE!?!?  Sometimes the bride is actually perfectly confident, and it's Grandma or Mom that gets stuck in disbelief.  And I'll say that it's fair, because bridal and car salesmen are too often the same vibe.  Chain bridal has ruined the bridal experience by addressing the statistic of likelihood of returning to buy (shockingly low) with a solution being an incentivized first visit offer.  
I often say "I don't hate the players, but I hate the game," because I understand perfectly well why a mega-corporate chain store would try to solve the problem that way.  The problem, though, is how INCREDIBLY ICKY it all feels.  Am I right?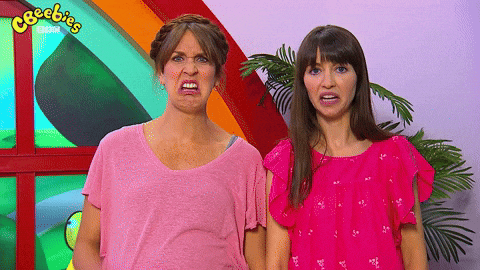 You think to yourself, "I should be excited about this, but it feels too easy."  And I generally advise brides not to shop until they're ready to buy, in anticipation of this, among other reasons.  Especially if the store is a small business, I don't fault them for trying to help guide gals along, so long as they've done the work of absolving all concerns and providing peace of mind.  The overhead cost of running an appointment would blow your mind.
See, the thing is, with special ordering a gown from a sample, especially, a bride and the store are going to have a months-long relationship.  The part of the high-pressure sale that boggles me is when a store policy encourages pushing the bride beyond comfort to close a commissioned sale, rather than doing the work of actually PROVIDING that peace of mind!  Frankly, we both need to enjoy one another's company for months to come.  I don't even understand how that'd be possible after a pressure-laden sale.  Blech.
Let's imagine an example of a smooth and lovely experience.  Say you're standing at the mirror, absolutely happy sobbing in the world's most perfect off-shoulder lace ballgown.  Generally, before I'd send you home confident that you won't be second guessing, I'll have tried to answer two questions:
1) Are you sure this is the general style you want?
2) Are you sure this is the specific style you want?
To answer #1, I would suggest you try a wild card or two.  If you are pretty confident you want a V-neck, try strapless just to be sure.  Not three, but yeah, maybe one.  If you are pretty confident you want a ballgown, try a mermaid just to boost your certainty.
To answer #2, once you've zeroed in by experimenting in broad strokes, I'll help you take note of some of the details that might differentiate really similar gowns.  Does one have a scalloped lace hem, while the other is plain?  Does one have more bodice structure?  
When you've answered both those questions, there are honestly only two possible outcomes:
1) You're hopelessly torn between two DRASTICALLY different style directions
or
2) You found the dress.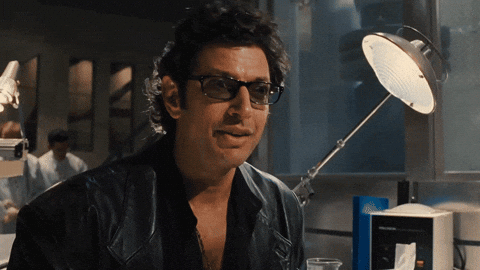 Sometimes gals end up stuck between drastically different possibilities because they haven't booked a venue, and thus haven't formed a concrete creative vision for the event as a whole.  That's fair enough, though, many times, one gown will be perfect for a number of different event vibes, too.
So prime yourself for the distinct possibility that a seasoned bridal expert will be able to guide you toward your perfect statement in the form of bridal fashion.  Yes, there's magic, but when in good hands, they're running a tried and true process crafted to make your experience utterly delightful....and easier than anticipated.  

I hope this trade secret brings you peace of mind and answers why it is SO OFTEN that very first dress.  It's no coincidence, babe!  Just a good signal that you were probably working with a bridal stylist worth their weight in Swarovski.

Congrats and happy planning!
Natalie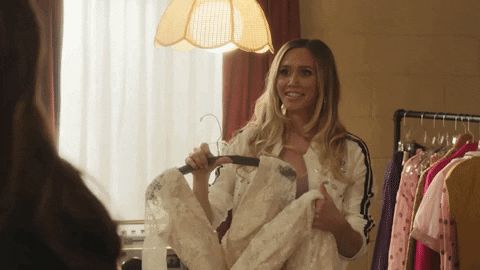 Schedule an appointment to find your perfect gown with one of our amazing retailers.  In metro Houston?  Contact Evangeline Bridal, our local retail partner, and request an appointment with our designer, Natalie!  Select dates only; ; limited availability.
|
Posted on November 29 2021